Real-time documentation and overview
If you want to professionally document your commercial construction project for investors, banks or customers, we have the perfect solution! We use drone documentation, professional timelapse cameras and a perfect integration on a website dedicated to your construction project.
Real-time documentation, knowledge and overview with drone mapping
We work with some of Denmark's largest construction sites, where we have extensive experience in documenting construction – from day 1 to the last concrete element being installed.
The challenge for the developer is often to document construction progress for the investor, bank and customer without countless meetings and ongoing inspections. Often the different stakeholders are located far away, perhaps abroad, which is why our solution is perfect for the purpose.
We use drones to map the construction process. Mapping is a mapping process where we program our drone to thoroughly fly over the construction site in question based on a route we have planned.
Drone map or orthophoto? Why not both!
The drone photographs the construction site from above. You could say it's a detailed Google Maps. The difference is the very high level of detail, where you can zoom in much further in our drone maps.
That way, we – and you – can report on the progress of the site every month. You get an accurate representation of how far the construction has progressed and how many actions have been taken in an exact time interval. We also call this Ortofoto.
Orthophoto has great benefits both economically and practically. With Ortofoto, the construction manager always has an up-to-date overview of the entire contract at hand, and the stakeholders in the construction project also get a precise sense of how far the construction has come, whether they are investors, the bank or the customer.
This way, everyone will always be up to date on construction progress and whether deadlines are being met. Everyone saves a lot of time – on meetings, transportation and overall safety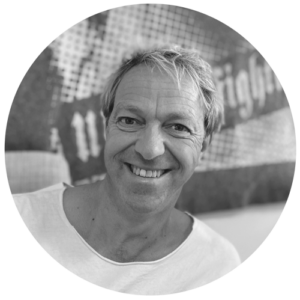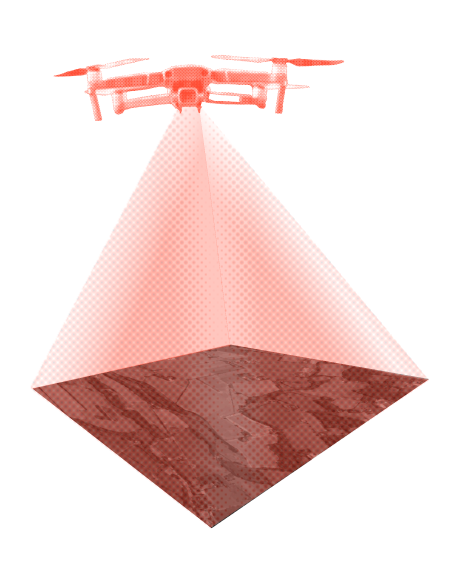 Professional time-laps are the icing on the cake
In addition to drone documentation, we supplement the solution with professional Timelapse cameras, which is a camera that is purpose-built to create a timelapse of the development and construction over a longer period of time.
Timelapse is a rendering of the same subject, shot over a long period of time and usually sped up in pace, so that in a few minutes you can document the development over many hours, days or months.
These cameras can stand in a bare field with no power or internet connection – it's all built into these specialty cameras
You can access it all from a dedicated website that we produce, where you can see the progress of the build and before and after pictures of the construction process.
You also have the option to browse around, depending on what you want and are interested in inspecting.
As mentioned, it's a time-saving solution for all stakeholders in the construction project, and you can save a lot of time and money on reporting and project management.
You can read more about Drone inspection of private and small construction and remodeling projects here.
If you would like more information, please contact us as we have the expertise in this area.
Let us document your facilities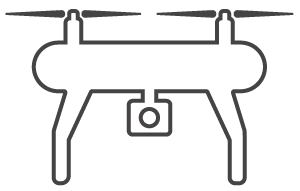 Get detailed documentation
When we put the drone in the air, we only record in the highest quality. This gives you a detailed overview of your building, construction site or land that you can zoom in and out of in high quality. Of course, in a format that is super easy to access and use.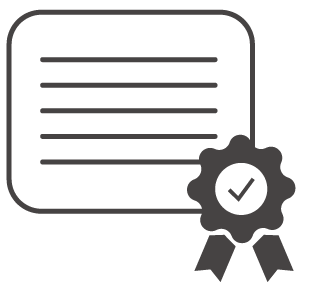 Approved pilot
We make sure that all flight permits are in order and, of course, only fly with approved drone operators.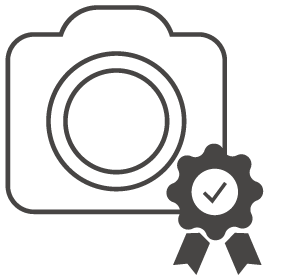 Highest quality
Shooting in 4K delivers mind-blowing images and incredible detail. The smooth glide is ensured by a camera with gyro. Don't let your unique images be marred by shaking. Come with us almost all the way to the moon and back.
Should we create image documentation for your facilities?
Examples of drone mapping
Drone Mapping – easy to use!
See how a digital drone map allows you to move around and inspect your construction site or facilities.
Follow the process with Timelapse
See how you can use timelapse recordings to monitor progress over time. Whether you have a construction site, a scenic area or other facilities.