Unique animations in
the style you want at affordable prices
With an explainer video, you get a short, informative video that explains a product or service in a clear and concise way. It's important to make sure the video is compelling and the message is clear. An explainer video can help make the product or service more understandable to the target audience, increase interest in the product or service, and increase conversions and sales. Explainer video can also be used to explain complex topics or processes in a simple and entertaining way.
Explainer video for website or social media
An explainer video is a short, informative video that explains a product or service in short and concise terms. Typically, the video is animated, but this is not a requirement. However, it is important that the video is not too long, that it is compelling and that the message is clear. An explainer video has one simple purpose, and that is to explain. Explainer videos tend to last between 1 to 2 minutes, and during these minutes the video takes your customer by the hand and explains your product, company, concept or idea – simply and straightforwardly. This way, the video helps your customer realize that you understand their problem or challenge and that you are the best person to solve it.
You may want to present a specific solution, go through examples of different solutions or give your customer a step-by-step guide on how to get your help.
Often an explainer video consists of live graphics and a voice-over. But an explainer video can also show your customers what to do, or it can be a more classic product video where you show and tell about your product or service – possibly mixed with graphics. This way, the video can be built with everything from simple drawings and illustrations to tangible demonstrations of how your customers should behave with your product.
This allows the explainer video to be 100% customized to your identity and expression, so you can put your own unique stamp on it. All our explainer videos are unique, and we have both an illustrator and animator on staff, both dedicated to giving you the best possible product. We know how important it is that your explainer reflects who you are as a company and the story you want to tell. You can share the video on social media, your website and elsewhere in your marketing.
The right form depends on the message, recipient and sender. Style and tone are always important when it comes to video, but the most important thing is that the explainer video quickly grabs the customer's attention, explains exactly what you're helping them with and gets them ready to take the next step. So it's important that your idea is well thought out from the customer's perspective so that everything is clear and concise. A good rule of thumb is that "less is more". Often you can fall into the trap of wanting to include as much as possible – after all, the customer needs to be able to understand everything right away. However, this isn't always beneficial for the video, as one to two minutes is certainly not a long time, and the action needs to be kept on a tight leash to avoid getting sidetracked.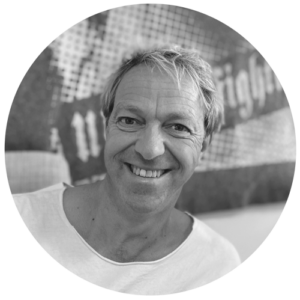 What are explainer videos?
An explainer video is a short, informative video that explains a product or service in short and concise terms. Typically, they are animated, but this is not a requirement. However, it is important that the video is not too long, that it is compelling and that the message is clear.
An explainer video can illustrate how you do your work and add value to your customers – preferably with a twinkle in your eye. Humor is a great tool when it comes to explainer videos, because the quirky approach can quickly grab the customer's attention when they watch the video. At the same time, it can lighten the message so it's easier to understand – and anything is possible when humor is used. As a company that loves making explainer videos, we take great pride in getting your message across in just the right way. At Stagbird you get a professional job, and that's a guarantee! With our deep understanding of cinematic effects, expressions and impressions, style and personal touch, we are the right people to produce your video. Below you will find a number of examples of explainers we have produced over the years. You can use them as inspiration to figure out exactly what your explainer should look like.
With the right explainer, you can generate more leads, reduce bounce rates on your website, increase brand awareness and boost conversions – which is certainly not a bad deal. Because the right explainer will convey your message to your customers in the simplest way possible, no matter how complex that message may be.
Let us confidently draw the lines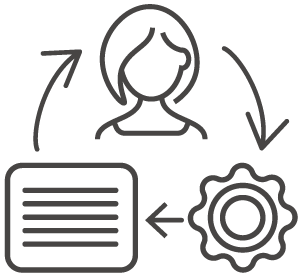 In the process from start to finish
The creative process always starts with a meeting where we visualize what we want to communicate. A copywriter writes a script where the visuals are described and then the visual elements are drawn on a storyboard. You are part of every step of the process from start to finish. The animation will not start unless each stage of the process has been approved.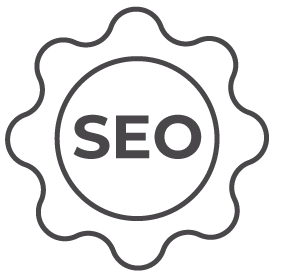 Video SEO optimization
The final product is an SEO-optimized video that reaches the chosen target audience with the right information about your product or company.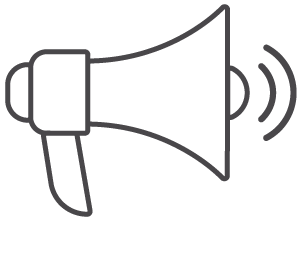 Storytelling
In business, storytelling has become an influential strategy and the number one business buzzword. Our copywriter creates a unique way to convey your message. Storytelling makes us think and feel and conveys the mission in a way that bar graphs and statistics can't, and it will connect you with your target audience on a deeper level.
Let us help you get your message across to your customers
3 tips on environmentally hazardous substances
This animated explainer puts sound and vision to a series of great tips on how we can help our water environment by handling hazardous substances correctly.
Nordic Cloud
This is a classic animated explainer that communicates Nordic Cloud's solutions using shapes and icons with motion and voice-over.
Aarhus Teachers' Union
In this explainer, we combine a background of real images with a layer of graphic animations that illustrate the action and message.
Explainer about Gisselfeld history
700 years of Danish history cooked down to two minutes. Watch a classic whiteboard animation about a classic tale of war, kings, counts and castles.
Juliana Greenhouses
This explainer is a colorful and classic way to add beautiful images, motion and sound to an explanation of your company, product or services.
Psychiatry in the Region of Southern Denmark
This infographic explainer is an example of how you can communicate a message in a visually engaging and explanatory way that reaches the target audience and illustrates the messages.