Psychiatry in the Region of Southern Denmark
How do you inform your stakeholders accurately and at eye level? One obvious method is infographics, which add sound, images and movement to your messages.
Communicating with infographics
In this connection, Stagbird has helped the Psychiatry in the Region of Southern Denmark with a small infographic and information film aimed at the region's therapists and psychiatric staff.
The purpose of the film is to explain what shared decision-making is, why the Region of Southern Denmark uses it, and why it is important that the patient is an expert on an equal footing with the therapist within Psychiatry.
In doing so, the infographic highlights the importance of shared decision-making and the beneficial effects it has for the patient, the practitioner and the psychiatric field.
Customer
Psychiatry in the Region of Southern Denmark
We have delivered
2D animation
The shared decision-making infographic is a great example of how you can convey a message in a visually engaging and explanatory way that reaches the target audience and illustrates the messages. This type of communication can often hit the mark and stick in the audience's memory more than written information materials.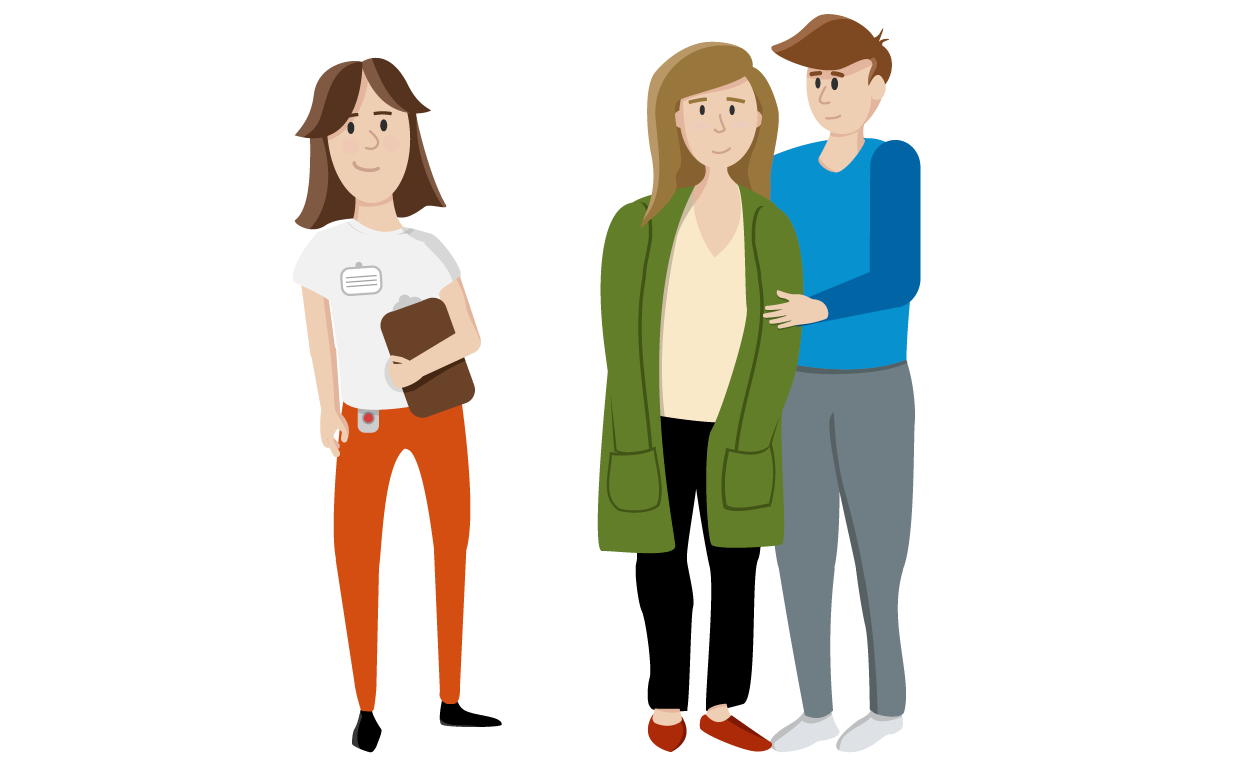 Lively communication at eye level
The target group of the infographic for the Psychiatry in the Region of Southern Denmark is primarily staff and therapists. But it's also important that patients and their families can see themselves in our infographics just as much. In this way, the communication must be down to earth and widely accessible without losing its professional basis.
Our shared decision-making infographic is made in 2D, using dynamic graphic zooming and small, smooth movements to add depth and life to the story. All at a calm pace that doesn't interrupt the informative messages.
Sound, image, motion… Everything is important
The right background music is an important component of this, as it's important that neither sound nor image drowns out the important messages and explanations.
We keep shapes and icons simple. The voiceover in the film is calm and pleasant, but with a tone that is recognizable to the target audience. Meanwhile, infographics continuously highlight the story's important information, explanations and keywords.
Finally, we use coloring and fonts that reproduce the region's own design guide. This means that the Region of Southern Denmark has a clear and recognizable identity that can be seen not only in this infographic, but also in their other communication.
Let us draw the lines for your next campaign
Examples of similar productions
Facts about drugs and alcohol
In this film, we blend real footage and graphic animation to convey facts and important knowledge about the effects of drugs on young people and their lives.
PostNord video with infographic
Packages aren't just packages – especially those that aren't packed correctly, as they cost extra to handle. Learn more in this explainer for PostNord
3 tips on environmentally hazardous substances
This animated explainer puts sound and vision to a series of great tips on how we can help our water environment by handling hazardous substances correctly.