See how we used whiteboard animation and social media video content to help ADMire communicate their technical solutions in a way that's easy to understand and easy to remember.
When the good news needs to go far
When you have a brilliant solution to your customers' or users' problems, it's important to get your message out as far as possible.
ADMire specializes in cleaning and repairing laptops, phones and tablets, and their method is exceptionally effective. Of course, this requires equally effective marketing – and video advertising on social media is a great tool for this.
Stagbird has therefore produced a whiteboard animation and a video production for ADMire. The video has been made in three different versions for different social media platforms and with different play lengths. It's a classic example of an explainer that quickly and accurately conveys a solution to a problem that most people can relate to.
Customer
Admire
We have delivered
Whiteboard Animation video
3 campaign films
Social media campaign films
This classic campaign film was created for social media as part of ADMire's marketing campaign for one of their core services. The film is produced in different lengths for different platforms.
Social media campaign films
This classic campaign video was created for social media as part of ADMire's marketing campaign for the Service Desk solution for both Mac and PC.
Social media campaign films
In this campaign film, we work with statements from ADMire employees that present one of the company's core services for social media in 30 seconds.
Whiteboard animation for website
This whiteboard animation is digitally drawn and provides an easy-to-understand presentation of one of ADMire's core services in under a minute.

Make an impression with whiteboard animation
ADMire's video campaign was completed with a whiteboard animation that was placed on the website their social media video ads pointed back to.
Here, ADMire's performance was described and clarified with a vivid line that can better clarify and engage the audience than traditional product descriptions. That's what makes whiteboard animation so effective: the ability to hold attention while explaining any message.
This whiteboard animation is an example of how digital drawings allow us to plot illustrations without seeing a hand drawing, and how pacing and timing are crucial in visual storytelling.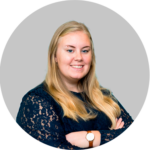 At ADmire, we are very happy to be working with Stagbird. They quickly grasp messages and ideas and use them to create beautiful, exciting and engaging videos at fair prices. In a busy workday, it has meant a lot to us that Stagbird has been flexible and able to deliver quickly. At the same time, it's been really great to experience Torben's creativity – whether it's been video for B2C or B2B. The fact that the people at Stagbird are friendly and fun to work with certainly doesn't detract from the experience. Highly recommend working with Stagbird!
Denise Krogstrup Thomassen
Head of Marketing – Admire
Let us design and produce your next campaign
Examples of similar productions
Solar Caverion
This is an example of an explainer where we deliver a message in under 2 minutes using drone and regular video footage – with statements added for a personal touch.
Postnord
Packages aren't just packages – especially those that aren't packed correctly, as they cost extra to handle. Learn more in this explainer for PostNord
SOSU education
In this recruitment explainer, we spend about a minute focusing on why the SOSU education is so good and important.