Complete information package for Aarhus Municipality
Stagbird has delivered an information package to Aarhus Municipality's Children & Youth Department, which wants to communicate issues and good advice regarding young people and drugs. The campaign covers an educational program about young people's use of intoxicants in order to promote knowledge, dialogue and myth busting and thus reduce the use of intoxicants.
One supplier, one design, one look!
We started the project by setting expectations with Aarhus Municipality and made sure that their message and information would be communicated as they wanted. We then set to work on the three films that will form the foundation for the tone and visual identity of the entire campaign.
The three films consist of a film presenting facts about drugs, a film about the role of parents in young people's drug use, and a film about the transition from primary to secondary school, where drug problems are particularly present.
We produced them using a mix of live action footage, graphics and animation. Here, the films' themes are supported by stunning cover images that make the visual narrative more dynamic and pleasing to the eye. This is continuously supplemented by graphics that clarify information and facts about young people and drugs. This makes it easier to hold the target audience's attention and present important statements in an elegant way.
Customer
Aarhus Municipality
We have delivered
3 video productions
1 booklet with parental guidance
Dialogue cards for use in workshops
Poster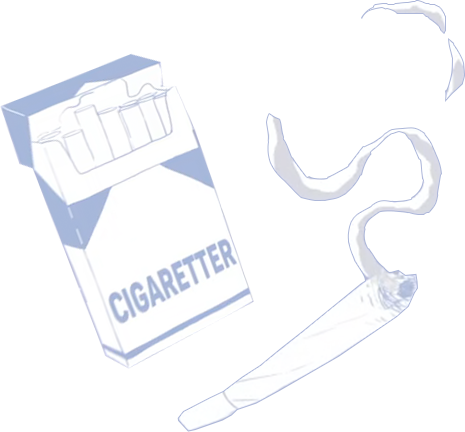 Facts about drugs and alcohol
In this film, we blend real footage and graphic animation to convey facts and important knowledge about the effects of drugs on young people and their lives.
Parenting
In this film, we use both real footage and graphic animation to highlight the role of parents in young people's substance use.
The transition from primary to secondary education
This film is a mix of traditional interviews and testimonials, cover images and graphic animation that together frame the message.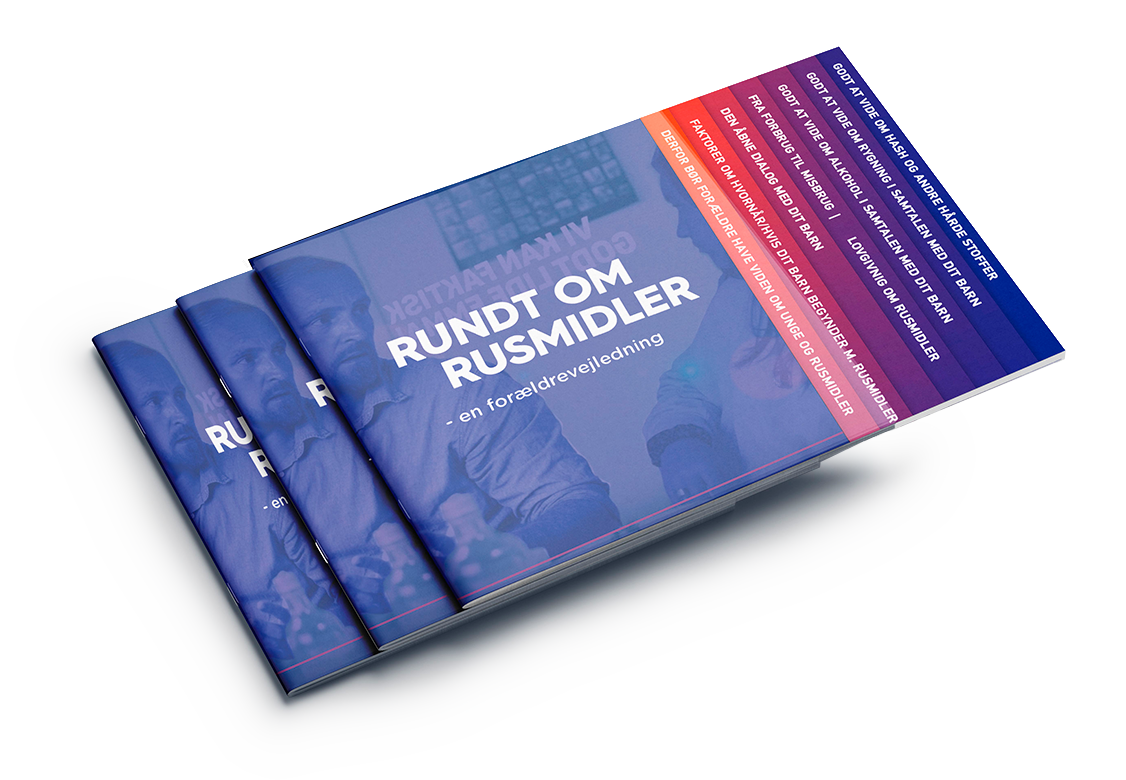 Print production – in 5 languages
In addition to the video productions, we have delivered a complete information package with printed materials to be used in workshops that the municipality and schools hold with parents.
The dialogue card, booklet and poster are beautifully printed on smooth, thick paper for a professional look, and all printed materials and video productions have been produced in Danish, English, Arabic, Turkish and Somali to embrace the entire target group and channel the information as far as possible.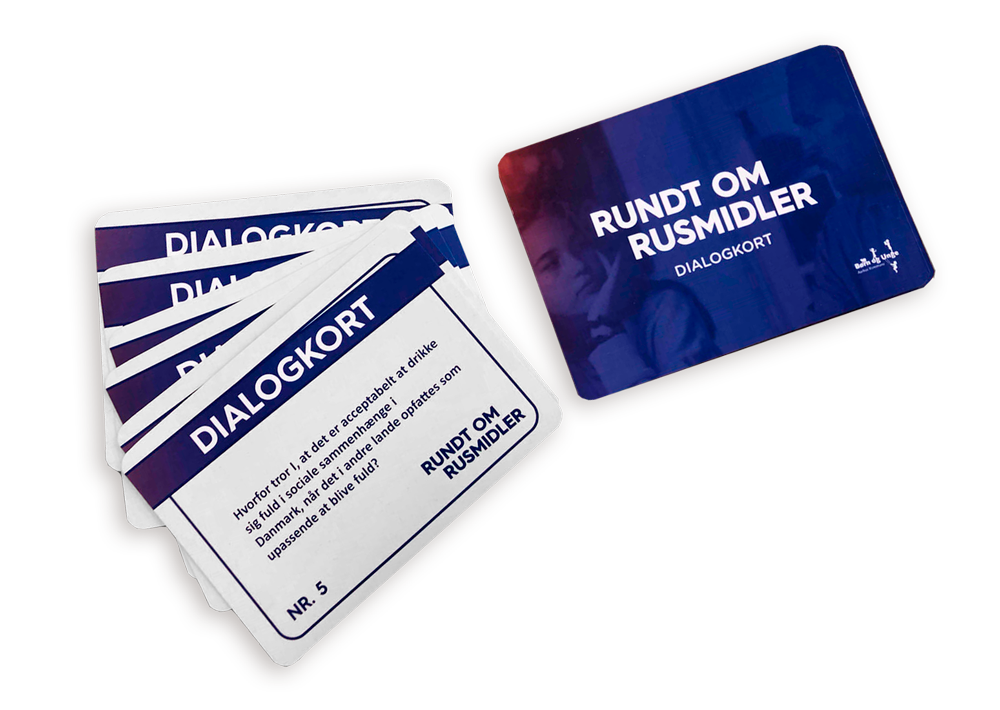 One unified graphic identity
With a single supplier of both film and printed matter, Aarhus Municipality achieves a cohesive graphic identity that can be seen throughout their information campaign about young people and drugs.
We can extract graphics, images and design from the films and reuse them in booklets, dialog cards and more. to streamline the entire visual expression.
This way, the total amount of materials is presented in a professional and clearer way, which is what Aarhus Municipality wants. Ultimately, it helps to retain the interest of the target audience and optimize the understanding of the messages to be communicated.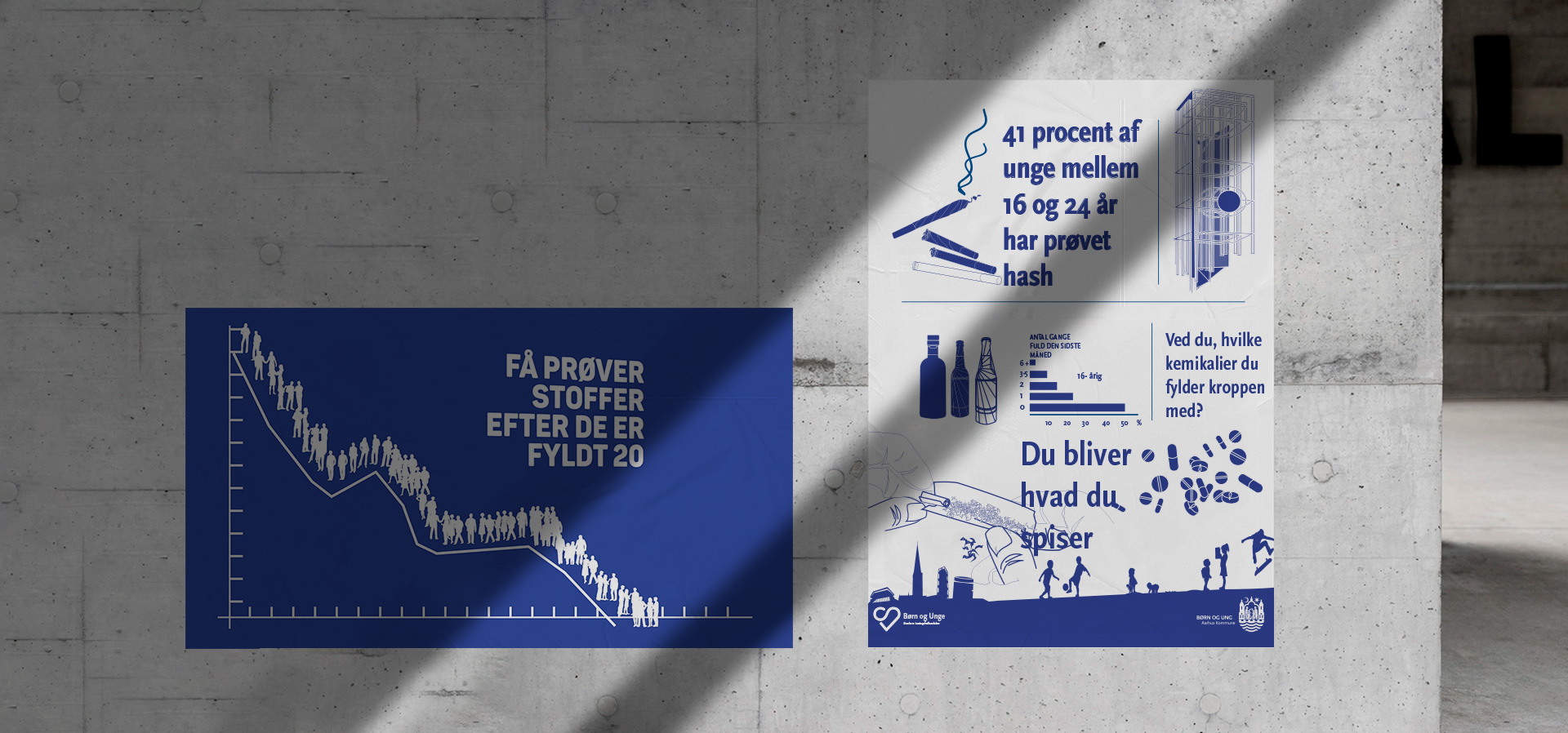 Let us draw the lines for your next campaign
Examples of similar productions
Solar Caverion
This is an example of an explainer where we deliver a message in under 2 minutes using drone and regular video footage – with statements added for a personal touch.
Postnord
Packages aren't just packages – especially those that aren't packed correctly, as they cost extra to handle. Learn more in this explainer for PostNord
Glamsbjerg HF/VUC
Take a tour of Glamsbjerg HF and VUC Fyn in this explainer that serves as a branding and recruitment film.