Complete info film package for Sustain
Together with Sustain, Stagbird has created a series of infographic videos that show and explain how Sustain climate optimizes properties for their customers and makes the green transition easier to engage in. The result is stylish and impactful content that vividly presents Sustain and their concept.
Green infographic
Sustain is a Danish company that specializes in climate optimizing properties and infrastructure, reducing energy waste and future-proofing properties for the future. energy consumption. Their solutions are amazing, but also quite technical – which is why infographic videos are a great way to present Sustain.
With infographic films, everyone can understand and digest explanations and messages in a powerful way, giving the narrative of more sustainable energy solutions a huge boost.
Customer
Sustain
We have delivered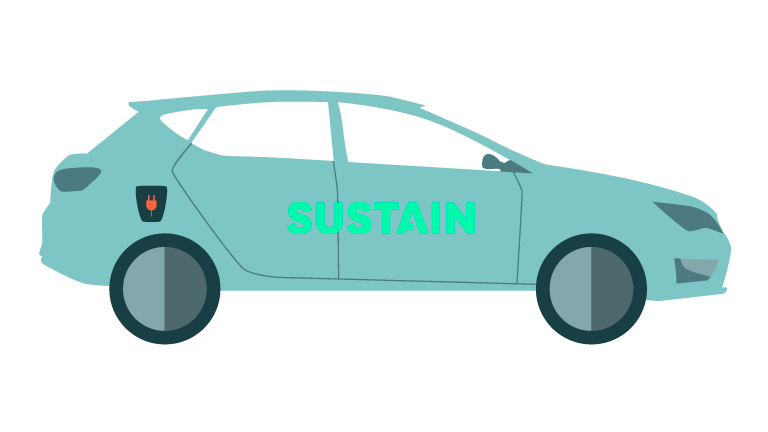 Presentation
This 20-second film uses graphic animation to present what Sustain offers in a nutshell.
Hotels & Resorts
This explainer uses graphic animation to explain how effective Sustain's solutions are specifically for the hospitality industry.
At a glance
In this video, we help Sustain communicate how they create an overview of energy consumption and finances for their customers.
Solar, electricity and ventilation
We used graphic animation to create this explainer about how Sustain specializes in solar, electrical and ventilation solutions.
Water
In this explainer you can see how we use graphic animation to communicate Sustain's water solutions.
Heating
We use infographics to power this explainer presentation of Sustain's heating solutions.
How have we used infographics at Sustain?
Together with the client, we went into the creative lab and produced 6 infographics about different services and a short intro that introduces Sustain in 15 seconds.
The visual universe of the films is built around the same graphic expression as Sustain's other communication and marketing. In this way, we ensure consistency and recognizability. the customer's brand.
Stagbird has an experienced and creative team of graphic designers and animators who make magic in a variety of styles, delivering a unique look and feel to the customer every time. In Sustain's case, we agreed with the client to concentrate on a simple and clean universe built around neat icons that are easy to understand and fit the client's brand.
With an infographic, we bring the icons to life. We add power and movement to them to create a vibrant and dynamic narrative that is particularly well suited to complex and technical messages – such as explaining how a product or service works.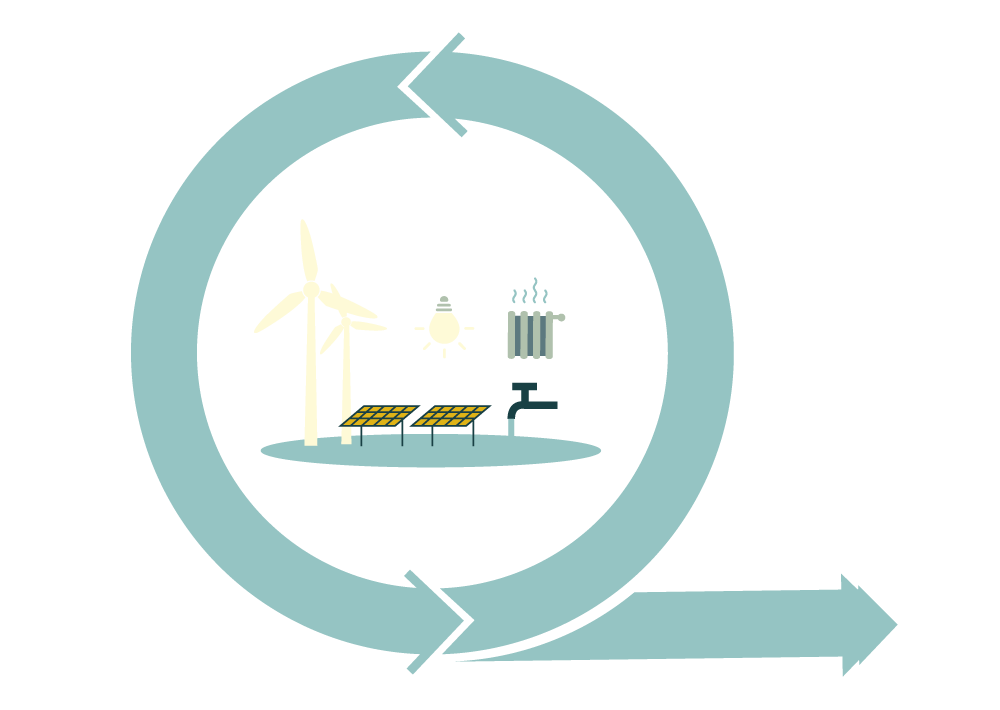 Can infographics be used in your own narrative?
Sustain has received a handful of videos that, both together and separately, form small, digestible chunks of information with high technical and narrative quality. Sound and image come together to present a message that's easy to understand, easy to remember and easy to share in marketing, sales and presentations.
Want to know more about using infographics? Read more here or contact us today for a no-obligation chat about how infographics can bring your messages to life.
Let us draw the lines for your next campaign
Examples of similar productions
Lille Vildmose
Inspired by nature and children's TV, we've helped Lille Vildmose with this animated explainer on tips for dealing with wild moose in their reserve.
Nordic Cloud
This is a classic animated explainer that communicates Nordic Cloud's solutions using shapes and icons with motion and voice-over.
Postnord
Packages aren't just packages – especially those that aren't packed correctly, as they cost extra to handle. Learn more in this explainer for PostNord