Video with animation, moving images and voice-over
Together with the Danish Life & Death Association, Stagbird has produced three short films that create a visual and concrete communication of a topic that can be difficult for many to relate to: What will happen to your digital belongings and memories once you are no longer here? With this premise, it's incredibly important to choose the right style and visuals, graphics and line art to keep the audience engaged and feel that the topic is neither dangerous nor uncomfortable, but relevant and interesting.
Why communicate Life & Death with video and animation?
Video is rewarded more than text in search engines and is therefore an ideal way to convey messages. Both because of the online exposure of the film and because of the expression of the film: Video can make a message simpler and more understandable because the story is visualized and exemplified in a creative way. But also because the voice-over used in the movie is written as a living narrative rather than a technical explanation.
When we include animation in our video production, we also add extra layers that benefit both the message and the sender – in this case, digital heritage and the Danish Life & Death Association. Through the animation, the audience experiences a more interactive communication with the sender Life & Death, which in turn presents a more creative and original side of itself.
The digital legacy message becomes more vibrant, bringing information, facts, technical explanations and more to life. In other words, with video and animation, even the most complex stories are translated into clear speech.
A different workflow and outcome with animated films
But let's take a step back in the process. The project for the National Association for Life & Death is a good example of how we sometimes start in one place with a handful of ideas, but end up in a completely different place with different ideas and a different result.
Through close dialog with Life & Death, we talked through different scenarios and continuously reassessed the concept. We spoke to a younger target audience (around 40s) than originally thought and changed both the graphic design and the core narrative. Move away from pure classic movies with lots of explanations in favor of storytelling and atmosphere.
We ended up with a solution where we, together with Life & Death, don't talk too much about death itself, but instead emphasize (especially on the image side) the happy life we all want and perhaps take for granted.
Customer
National Association Life & Death
We have delivered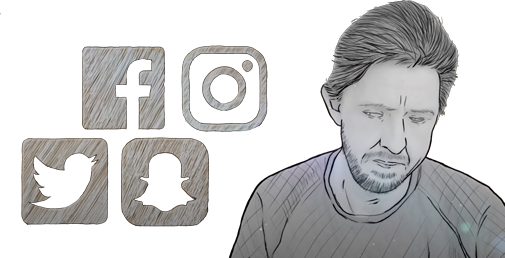 When you have lost a loved one
This is one of three films we produced for Landsforening Liv & Død about digital legacy and our digital afterlife. This one is aimed at caregivers and mixes live footage of extras with animation and graphics.
Take a stand yourself
In the second film, we continue to use live-action extras and mix it with graphic animation to tell the story of how you can take a stand on your digital legacy.
Life & Death and Digital Legacy
The final film rounds off the campaign and is the overall narrative of Life & Death and the issues surrounding it. digital legacy. It can easily stand alone as a marketing and infomercial, but also acts as the glue in the campaign's three film productions.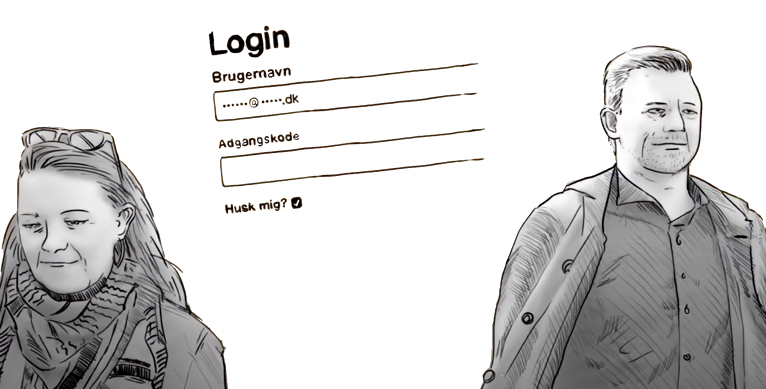 Graphics and animation mixed with "traditional" film for vivid imagery
The story shouldn't be too heavy and gloomy, but more life-affirming and with lots of graphics. Not only because Stagbird specializes in the graphic touch, but because we can tell a lot more at the same time if we supplement real footage with illustrations and motion graphics.
Motion graphics work as an additional effect on top of the live footage: we create a lot of animated text, which means that icons and information are infused with movement that captures attention and is easier to retain in the audience's mind.
The films' theme of digital legacy is supported by gorgeous cover art that breathes life into the story and makes it more enjoyable to watch. We continuously add graphics and small animations that concretize important points and information in the digital heritage narrative in an elegant way.
It's a comprehensive production that consists of many sub-elements, from hiring the right extras, sets and locations, to the production of drone footage, traditional live action footage, graphics and animation.
Animated video as information and appetizer
The video productions become a mix of enlightenment and appetizer, introducing the audience to some issues they may not have thought about and why it's important to consider (in this case) digital heritage. At the same time, the videos point towards more information, help and guidelines on the association's website (the real intention and service of Life & Death).
The films should first and foremost raise awareness of the issue and then create a desire or need to investigate the matter further.
If you want to know more about this type of video production, you can see another example here, where we helped the Children & Youth department in Aarhus Municipality with some campaign films based on the same principle of a graphic layer on top of the live footage.
If you have a similar story that needs to be brought to life through a mix of graphics and real footage, please pick up the phone and contact us. We deliver video and graphic design nationwide, making your messages clear and impactful.
Let us draw the lines for your next campaign
Examples of similar productions
Facts about drugs and alcohol
In this film, we blend real footage and graphic animation to convey facts and important knowledge about the effects of drugs on young people and their lives.
Postnord video with infographic
Packages aren't just packages – especially those that aren't packed correctly, as they cost extra to handle. Learn more in this explainer for PostNord
Parenting
In this film, we use both real footage and graphic animation to highlight the role of parents in young people's substance use.